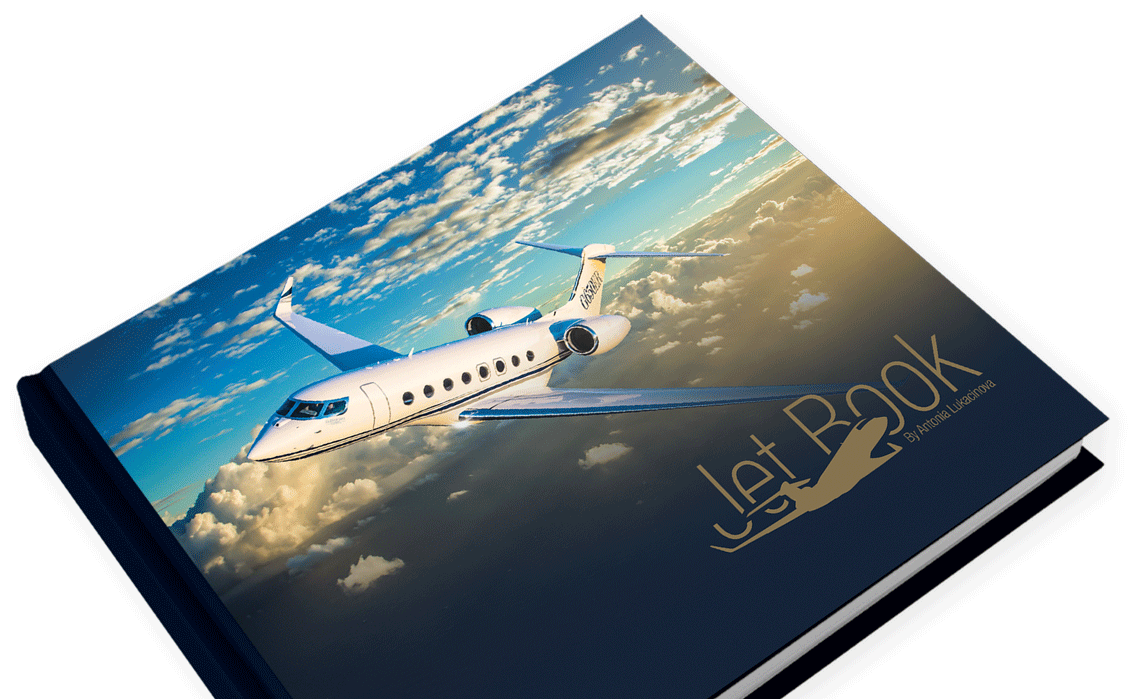 The Complete Guide to Business Aircraft & Helicopters
In recent times the choice of business aircraft available to operators and users has increased considerably. A whole new category of aircraft, very light jets (VLJ) has been created while at the same time manufacturers have continued to upgrade aircraft and introduce a series of new corporate aircraft. This first edition of the Complete Guide To Business Aircraft is published by MEDIA Tribune to give the business jet user the most comprehensive guide to business aircraft.
With insightful, detailed information from business aircraft manufacturers The Complete Guide To Business Aircraft is the essential publication for anyone that wishes to know the latest and most current data and statistics about business aircraft and Helicopters Published in Czech and English language this helpful, informative guide presents the latest information about corporate aircraft with aircraft specifications direct from the manufacturer.
Jet Book presents the complete portfolio of business jets and helicopters, plus a series of interviews with aviation leaders. Printed on premium matt paper the Jet book is 232 pages long and measures: 295x240mm, the book is a hard cover edition. Registered ISBN 978-80-260-9092-2, deposit in December 2015 in National Library of the Czech Republic.
Guidelines
Jet Book includes
AIRCRAFT AND HELICOPTERS DESCRIPTION
The description of business aircraft and helicopters with comprehensive overview of business aircraft and helicopters
DESCRIPTIVE LAYOUT
Flight performance, cabin layout, full data and statistics on flight performance, range and cabin capacity
EXCLUSIVE IMAGES
Exclusive images of aircraft and interiors – images and diagrams of the aircraft
MANUFACTURERS PROFILES
Leading foreign aircraft manufacturers profiles – profiles of aircraft manufacturers and comprehensive portfolio of aircraft
INTERVIEWS AND PROFILES OF KEY AVIATION LEADERS
Interviews and profiles of Key Aviation Leaders from Czech and Slovak Aviation Industry
TRENDS, STATISTICS AND FORECASTS
Facts and numbers, statistics, dynamics of business aviation market development, trends and forecasts
Audience & Distribution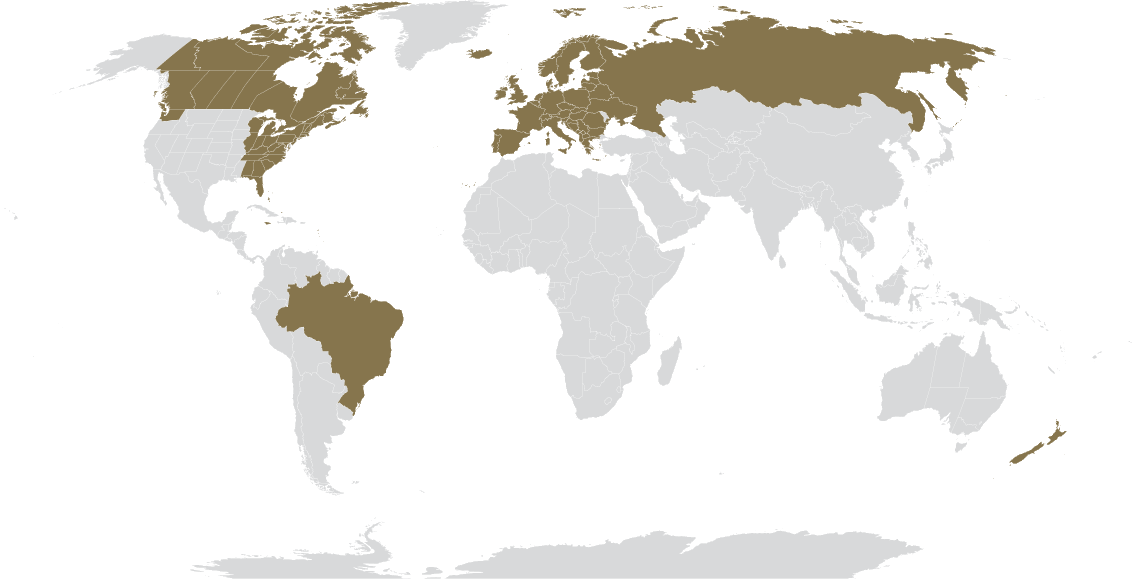 Jet Book guide is distributed twice a year to selected VIP clients and locations such as:
Business aviation professionals
Business jets and helicopters owners
HNWI
VIP – charter clients
Aviation enthusiasts
Private banks, bankers and their concierge services
Multinational corporations
Luxury 5*hotels in Prague, Karlovy Vary, Bratislava and Košice
VIP travel agencies
Embassies
National Library of the Czech Republic
"Every business jet user should have
a Jet Book copy, it is the essential guide
to business aircraft."
Chapters
Basic overview of chapters
AERION CORPORATION
AIRBUS S.A.S.
THE BOEING COMPANY
BOMBARDIER INC.
CESSNA AIRCRAFT COMPANY
CIRRUS AIRCRAFT
DASSAULT AVIATION
EMBRAER S. A.
GULFSTREAM AEROSPACE CORP.
HONDAJET
PILATUS AIRCRAFT
SUPERJET INTERNATIONAL SPA
SYBERJET AIRCRAFT
AIRBUS HELICOPTERS
AGUSTA WESTLAND
BELL TEXTRON
SIKORSKY AIRCRAFT COMPANY
ROBINSON HELICOPTER COMPANY
RUSSIAN НELICOPTERS
Team
The author of the book has co-operated with the following people:
Jiří Hrňa
Throughout his career Jiří has focused on travelling and aircraft. He acquired his first aviation experience while working for a travel agency. From airliners he gradually shifted to business jets, this segment remaining his present focus. Among other things, he is active as a Travel & Tourism Aviation Consultant. Within the preparation of the book he was responsible for texts about business jets and helicopters, drawing upon his experience from the charter business he had been involved in for several years. He has visited nearly twenty European countries as well as Seychelles, U.S., China, Thailand and other destinations.
Zuzana Petáková
Zuzana's areas of responsibility are marketing, sales and customer care. Attracted by travelling and the international environment, she followed this direction in her university studies already (majoring in French, Russian for European and international trade, social sciences), participating in a number of foreign fellowship programs (Washington DC, Toronto, Paris, Dijon, Russia). When preparing this book, we could make use of her rich experience and knowledge in the field of business jets and helicopters, the area she has been professionally involved in for the recent years. Besides visiting almost all Europe she has also been to Australia, U.S., Canada, Japan, China and the United Arab Emirates.
Vladimíra Staňková
Vlaďka works as a copywriter, proofreader and a tutor of Czech for foreigners. She completed her graduate studies in Czech and the Czech sign language at the Philosophic Faculty of the Charles University as well as an extramural study programme of creative education at the Theatre Faculty (DAMU) in Prague. At the beginning of her career she worked for a forwarding company for several years and she regularly travelled to Switzerland, Hungary, Berlin, Vienna and Paris. Now, her main focus is writing of press releases and PR articles, interviews with interesting persons from the world of commerce and business and she helps companies and private persons prepare texts for their online and offline presentation.
Peter Ivan
Peter is a graphic designer, photographer and a passionate traveller. Graphic design, which has brought him several official awards, has been his main focus for 15 years. His versatile activities range from the graphic design of books, magazines, posters to book illustrations and photographing or creation of billboards and other graphic stuff for promotion of various events. He helps companies build their brand management to reinforce their corporate identity. He is also a respected partner for creation of unique campaigns tailored to promote and develop commercial brands. It is just his job of a graphic designer and photographer that bonds him to the aviation business, besides his interest in travelling and aircraft.
Contact
Jet Book
Hlavna 6
040 01 Kosice
Slovak Republic
info@jetbook.org
Published by: MEDIA Tribune, Prague
Cell: +421 911 656 999